Description
price is for one rifle package Alex! PSYCHO LIMITED EDITION GUNWERKS PRO-BUILD IN 28 NOSLER SAME PRICE AS A DIRECT PURCHASE BUT YOU GET THE ATLAS LONG STEM BIPOD NO CHARGE WITH ROCKEGROUP PLUS FREE FULL CASE OF AMMO 10 BOXES PLUS GUNWERKS HAT! That is NOT NOT NOT me in the pictures.. I look more mature! These exclusive rifles have all the upgrades and are for sale while limited supplies last thru Rockegroup, LLC. Includes full case of ammunition AND the Rockegroup units also include at no additional cost the Atlas bipod BT47-LW17 PSR Atlas Bipod: Tall with ADM 170-S Lever $350 shipped; so you get the free case of ammo AND $350 bipod from Rockegroup, LLC and free Gunwerks hat! WhooHoo!! Note these are priced direct from Gunwerks for the same price but NO BIPOD NO HAT NO ROCKEGROUP t-shirt.. but yes free case of custom Gunwerks ammo 10 boxes. Every option see the itemization below! Based of the Magnus stock which is, in my opinion, the go-to stock! Adjustable 9 ways from Sunday and insures a rock steady sight picture with it's wider/longer "bottom". Yep weighs about 1/2 lb more than a ClymR but you get twice as much.. and yet this complete Psycho build is 8lbs! Also includes the Long Range Package; LRP includes lapping of rings, mounting, mounting scope, T&E, shooting for zero, break in, scope tracking verification, data validation out to 1000 yards confirming ballistic turret data. Everything is DONE. Pick up, load up, and shoot! Game at 650 yards you simply turn the turret to 6.5; aim, shoot, hit. 1490 yards? Put the turret at 14.9. aim, shoot, hit. Rifle is calibrated past 1600 yards!
Action
Cartridge
28 Nosler
Action Material
Titanium (+$

750.00

)
Action Model
GLR Action (+$

500.00

)
Action Hand
Right Hand
Trigger
TT Primary 1.5-4 lbs
Barrel
Barrel Material
Carbon Wrap Barrel (+$

750.00

)
Barrel Contour
G4
Barrel Length
22 Inches
Barrel Fluting
No Barrel Fluting
Muzzle Brake
Directional Brake (+$

200.00

)
Metal Finish
Desert Verde Finish
Stock
Stock Material
Carbon Fiber Stock (+$

500.00

)
Stock Finish
Halo Green Carbon (+$

50.00

)
Length of Pull
13.75
Adjustability Options
Adj Recoil Pad Only
Magazine
GW Tactical Bottom Metal 2019 (+$

300.00

)
Shooting Support Mounting System
Picatinny Rail
Scope
Rifle Scope
Kahles K525i MOAK (+$

3,299.00

)
Scope Rings
Gunwerks Unity (+$

250.00

)
Scope Bases
Inc Anti-Cant bubble level
Setup
Long Range Package
With Laser Etched Turret (+$

650.00

)
Bullet
Berger VLD/HYB Hunter
Elevation
5000
Temperature
50
PROBUILD – MAGNUS 28 NOSLER NORTH AMERICAN GAME MASTER
I'm constantly asked the question: "What's the best North American rifle and cartridge combination you guys offer?"
This usually brings to mind moose, elk, deer, and bears. Most people already have in mind some form of a 30 Caliber, be it 300 PRC, 30 Nosler, 300 Win mag, or 300 Rum. I usually advise guys to pick a rifle system that will work for their application before nailing down a caliber. For example, the Magnus, is the best of both worlds – light but comfortable to shoot heavier rounds and keeps you on target after recoil due to the great stock design. Lighten it up with a titanium action and carbon Wrapped barrel and you have a really nice build that is not too heavy to pack around. Then, after the rifle system is configured, come back to caliber. I will point a guy to the 28 Nosler almost every time. Why? Numbers don't lie!
The 28 Nosler, shooting a 180-grain bullet is within 50 Ft-lbs of your bigger and heavier recoiling 30 Caliber cartridges. So why beat yourself up on the range? Shoot a 28! As you can see in the short video the recoil is very manageable and I'm able to see every impact downrange.
With the wind that day, I was holding 2 MOA at a distance of 1,200 yards. that's 24 inches. As an example, if I was shooting a 300 Win mag, running a 200 grain bullet, I would have closer to 30+ inches of wind hold at that range. To put it in different terms, the 28 Nosler approaches 338 Lapua wind performance. With a cartridge that performs better in wind, I gain capable shooting distance and can get away with much more error in my wind calls while still making one shot kills on game!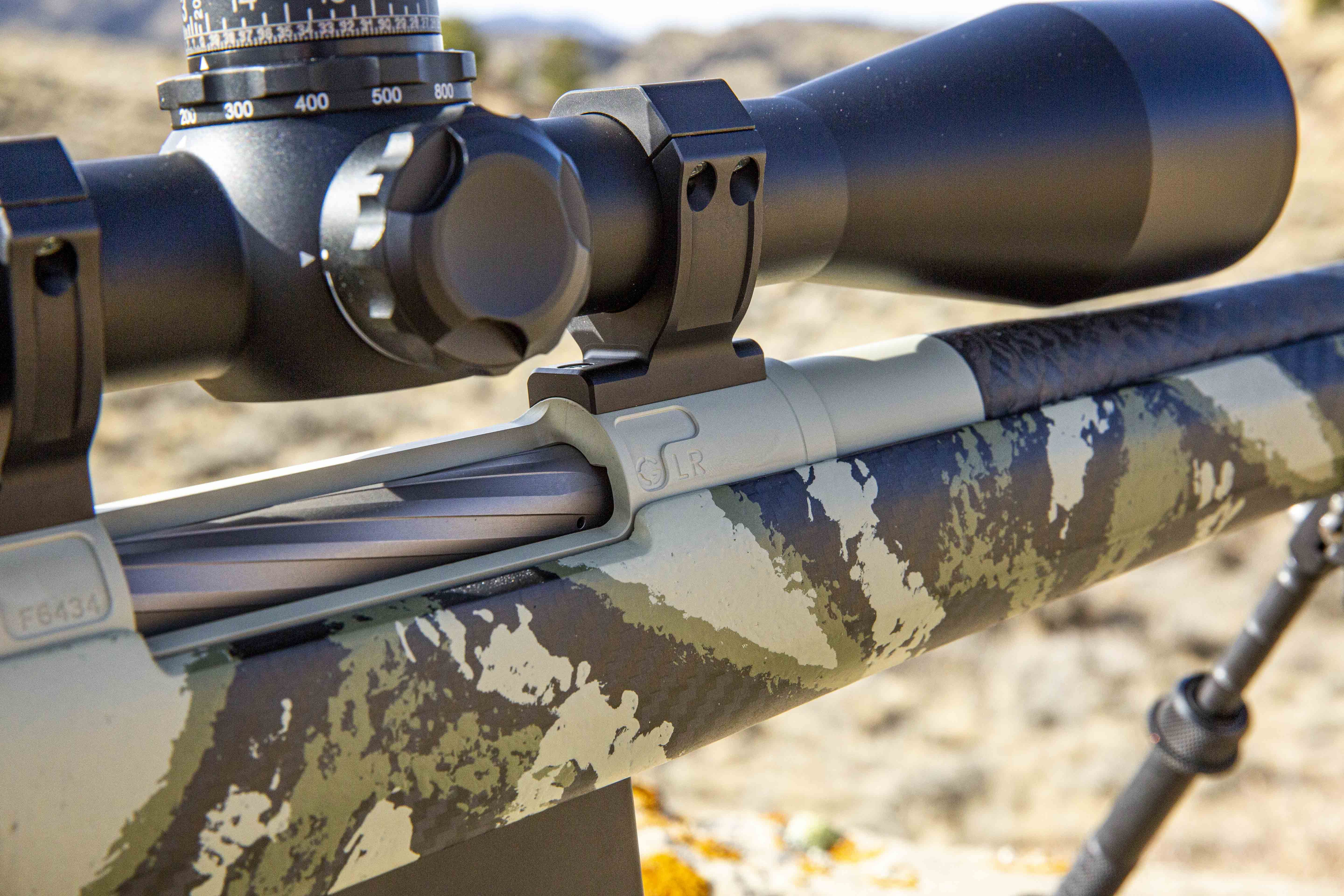 I have this same rifle build personally and between, family, friends and I on numerous hunts, I have yet to see an animal take more than one step after shots taken between 70 yards and 1,100 Yards.
The Kahles scope we topped this build with is one epic piece of glass. With Kahles being a sister company to Swarovski, you get a super bright sight picture with top tier glass. In addition, Kahles has made a super rugged scope body and a really fast dialing turret. In one turret rotation, this gun can dial out to 1,450 yards!
The detachable box magazine is nice to swap out for more ammo quickly or to empty your rifle quickly after a hunt.
Aaron Davison, the Founder of Gunwerks has hunted all over the world with a 7mm projectile due to the performance the .284 caliber offers a shooter. The 28 Nosler offers just over 10% more performance than the good old 7 mag.
So if you are in the market for the perfect North American Big game rifle, take a hard look at this Gunwerks Magnus 28 Nosler rifle system configuration.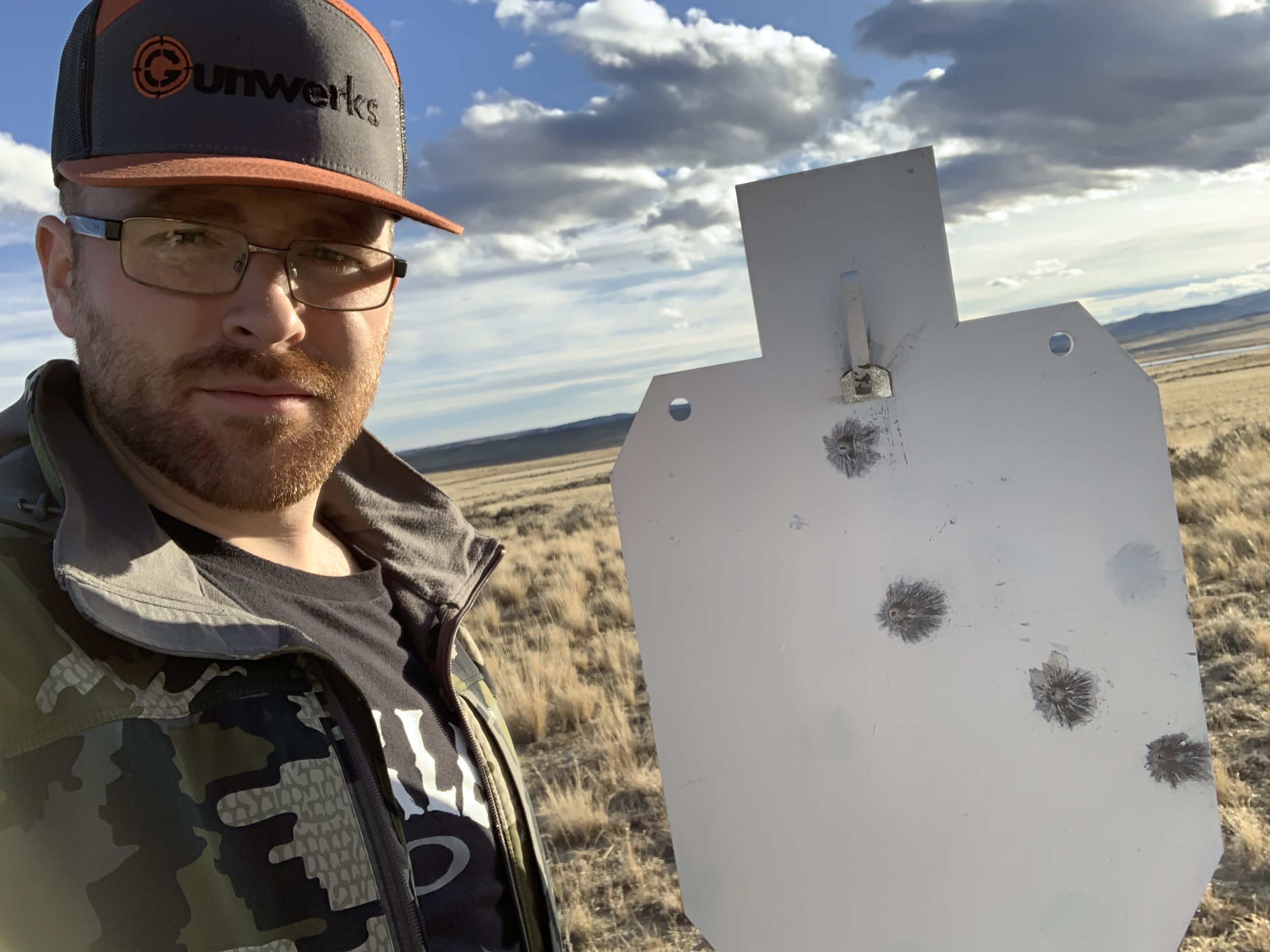 Four Consecutive Rounds At 1,205 Yards!
AZ PAYS TAX VISA MC DISCOVER AMEX ADD 3.5%